Have you seen how our 'E' Series Beacon has evolved..?
April 26, 2023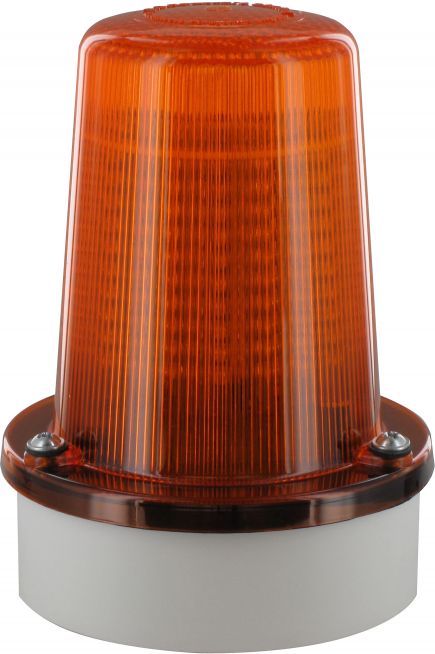 D.G. Controls Series E beacon is one of our original products and now over 50 years later it is still very much a core product in our range.
This IP65 rated beacon measures 194mm x 146mm and was originally manufactured as a Xenon Flash beacon quickly followed by Rotating Flash, Pulsed Filament and Static Light versions.
Over the years this beacon has been adapted to include a sounder and more recently has been transformed into an 8-mode multi-function beacon whilst moving with the technological advancements of our time. Today this versatile product has moved on from filament lamp models as technology has evolved. It is now available in Xenon Strobe, Rotating Mirror LED, Static 360° LED and 8-mode LED versions with the 8 modes consisting of Static, Standard Pulse, Slow Pulse, Fast Pulse, Triple Pulse, Random Flash, Strobe and Revolving.
Incorporating fixing drill outs on 51mm centres for direct conduit box mounting (gasket supplied!) with alternative 3 drill outs on 100 PCD. Central 20mm diameter entry in the base and 2 side flat pads to allow for alternative entries.
There's a reason this beacon has stood the test of time, ticking all the boxes, what's not to love about our 'E'?!
Further information as always can be seen here:
https://beaconlamps.com/products/visual-warning-signals/pulsed-led-warning-signals/pseled-series/