Hannover Messe 2012
April 2, 2012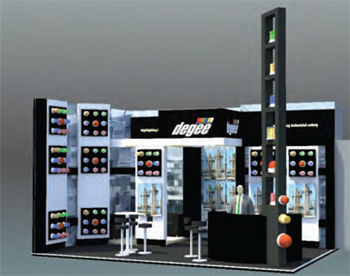 Back in Hall 8 for 2012,  D. G. Controls Ltd are looking forward to welcoming you to see the full range of deegee beacons and sounders at Hannover Messe between 23rd and 27th April 2012.
You can find us in Hall 8, Stand C29.
Follow the link http://www.hannovermesse.de/ticketregistration?Rfmf4qkb8gbopo to get yourself an eTicket.   Each personalized eTicket is valid for the entire duration of HANNOVER MESSE 2012, and also enables you to use Hannover's  public transport system free of charge on the day you attend HANNOVER MESSE.  After registration, you will receive a personalized ticket by e-mail. Simply print out the ticket (in DIN A4 format/letter size) and present it at the entrance.
The deegee range of beacons and sounders includes something for every environment, indoor and outdoor, harsh and hazardous, industrial and commercial.  Exhibiting the full range, including the newest Series B and Series C units, the show is a great opportunity to discuss your warning signal requirements with deegee's Managing Director and Sales Team.
If your time at the show is limited and you would like an appointment to discuss your beacon requirements and projects with Jon or the team, please do not hesitate to make contact to arrange a date and time.