Battery Operated LED Warning Beacon
April 15, 2014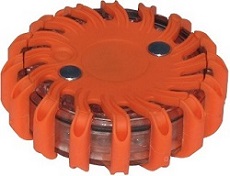 Our battery operated LED emergency beacon is shock resistant, waterproof and durable.
It contains 16 high powered LEDs and offers 9 different
light patterns, with a minimum run time of 5 hours and a
maximum run time of 60 hours, depending on light
pattern selected.
The unit is powered by a Lithium Ion battery, allowing it to be fully rechargeable, only taking 2 – 3 hours
to fully charge the battery and comes complete with a 12V car charger, and 230V wall charger.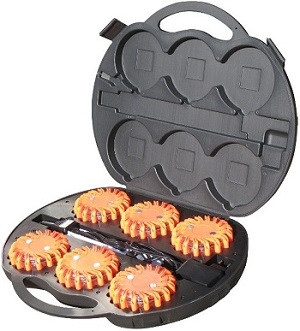 It has a tough rubberised shell and high – strength plastic inner casing making it extremely durable,
and is also magnetic, enabling it to be attached to metal surfaces for ease of use, or alternatively it may be hung from clothing, belt, fence, etc.
This is a very practical and very versatile warning light which can be seen up to 1km away, and is suitable for any application, including roadside, marine, construction, etc.
Available individually or in a case of six, in Red, Amber, Green, Blue, Clear and Yellow.