Product of the Month – Combined LED Beacon & Multi-Tone Sounder
September 26, 2017
Get ready for OCTOBER's Product of the Month…ISB-E Combined Beacon / Sounder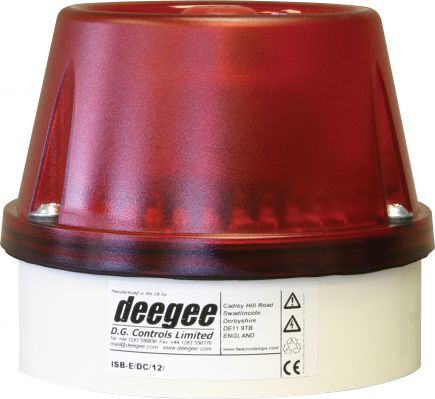 114 dB Multi-tone Sounder with Integrated LED Beacon.
IP65 rated, with 64 tone electronic sounder incorporating internal volume control.
White base as standard, with Black and Red options available.
Available in 10-30Vdc, 24Vac, 115-230Vuc, and 45-65Vac / 55-95Vdc.
A choice of Red, Amber, Green, Blue or White LEDs available.
All options IN STOCK and available for FREE NEXT DAY Delivery!
See more: beaconlamps.com/products/audible-warning-signals/sounder-beacons/isb-e-series
---