Now available in 24v AC!
October 5, 2015
Our XFR Low Profile Xenon Strobe has proven to be an extremely popular unit, and whilst already available in 12-24v DC, and 115 & 230v AC, due to popular demand we are pleased to confirm that this is now also available in 24v AC!
Suitable for a variety of different applications, the XFR is becoming favoured more and more due to it's versatility, and affordable cost.
– IP65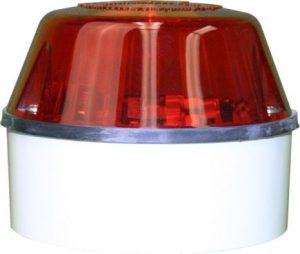 – Base entry
– Single flash (SH) flash event
– 2.5 Joule and 5 Joule Flash Energy models
– Suitable for BESA box mounting
– 123mm diameter, 92mm high
– 12V-24Vdc, 24Vac(NEW), 115Vac and 230Vac models
Available in stock for next day delivery, in your choice of Red, Amber, Green, Blue or Clear!