New ISO 9001:2000 Certificate available for download
May 20, 2009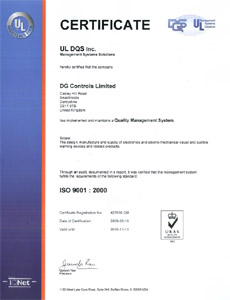 Following our successful audit last autumn, and after what seems months of waiting, we today received our hard-copy updated ISO9001:2000 certificate.
We know that many of you have been waiting for this from us to comply with your own Quality Systems.  We have therefore made the ISO 9001:2000 certificate available for direct download from the Company Information
page of our website – HERE
.