deegee @ Hannover Messe 2015!
March 4, 2015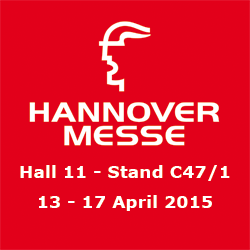 D. G. Controls Ltd are looking forward to welcoming you to see the full range of deegee beacons and sounders at Hannover Messe between 13th and 17th April 2015.
This year you'll find us in Hall 11, Stand C47/1.
For the deegee team, Hannover Messe is a meeting place for our world-wide distributors to come and catch-up with us and see our range of beacon and sounder products;  we also use it as an opportunity to gain leads for potential new direct customers and distributors for world-wide markets.
The deegee range of beacons and sounders includes something for every environment, indoor and outdoor, harsh and hazardous, industrial and commercial. Exhibiting the full range, the show is a great opportunity to discuss your warning signal requirements with deegee's Managing Director and Sales Team.
If your time at the show is limited and you would like an appointment to discuss your beacon requirements and projects with Jon or the team, please do not hesitate to make contact to arrange a date and time.
We look forward to seeing you there!