deegee expands support team as sales soar
October 17, 2011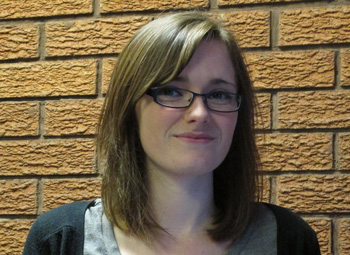 Everyone at deegee is delighted to welcome Jo Lovatt to the team.  Jo started with us a couple of months ago and was really thrown in at the deep-end when the other members of the sales team manned the booth at the Hannover Messe, leaving Jo to "hold the fort".
Jo's career started on the hot chicken counter at Morrisons, but she then progressed into an accountancy office before joining deegee, working on an AAT (Association of Accounting Technicians) home learning course since last year.  Whilst Jo will start to take a key role in the buying-function, the best way of learning any business is by familiarisation with the products it sells.  For this reason Jo has already taken much of the responsibility for following-up quotes and enquiries, so that our response time to you continues to get even shorter.
Jo is a Staffordshire girl, the youngest of 4 children.  She is learning to play acoustic guitar and loves music but is really a rock-chick at heart.
Having settled really well into deegee,  Jo says, "The things I like most about working at DG are being part of the team and getting to know everyone.  I also love learning all about the products and speaking to the customers. I think my biggest challenges are getting to know all the ins and outs of the job."