Day 5 – And suddenly it's all over! – Live Below the Line
May 3, 2013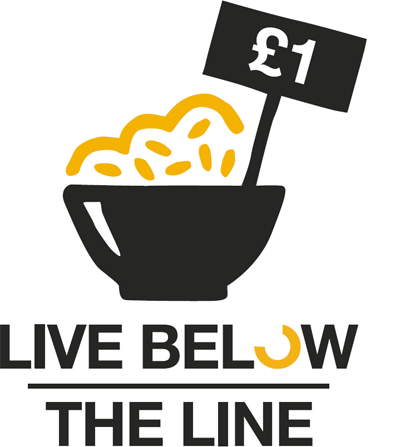 All meals have been eaten, all drinks drunk, the boys have been full of energy but slept really well all week, and we still have £0.07 in the purse.  It's been an awesome experience on so many levels.  I've lost weight but have been full of energy, I've saved a fortune on food shopping for the week and Team Whiten have been sponsored more than double our initial fundraising target.
However, more importantly, friends have been discussing the challenge among their families and friends, I have a better understanding of what it's like to go to the shops with money in the purse that's gone when it's gone and what it's like to "manage" childrens' expectations regarding meals, variety of food, and treats.
I could not have done it without my 5, 3 and 1 year old being such fantastic boys.  They didn't once fuss that their remaining pre-challenge Easter eggs were in the cupboard yet they weren't allowed to eat them, nor that they had to have the same thing for breakfast every day, nor moan about what was put in front of them at the dinner table each evening.  I could not be more proud of them.  It was a delight to have £0.37 left in the purse and be able to buy them each a packet of Haribo Starmix.  Excited is an under-statement!
I think Oliver will be pretty desperate in the morning to have chocolate crispies and a fresh banana.  Dominic's looking forward to chips at some stage fairly soon, and I'd love a Gingerbread Latte from Costa Coffee.  But I can't help wondering if it's just a bit wrong that I can feed a family of 4 for the price of one cup of coffee?
I'm sure a little bit of us all will change forever as we've taken time to think "how the other half live".
Today's menu and costs can be found at Meal diary FRIDAY.  It's still possible to sponsor us at www.livebelowtheline.com/me/teamwhiten